Are you an owner of SONY X-BO 06? then you have to know about SONY X-BO 06 OFFICIAL FIRMWARE 3rd UPDATE(MT6580) 2000% TESTED BY FIRMWARETODAY.COM. Heard about Firmware a lot but confused about it?  Firmware is now an important part of every mobile we use nowadays. Firmware is a system that helps your mobile device to get update to its latest Android version. Actually, Firmware update is for every technology like in computer games, DVD, mobile device. Here I will talk about SONY X-BO mobile firmware update.
Now you may think why firmware needs to update. The technology is getting updated day by day. To catch up with the new system the firmware needs to be updated, or else your device won't run the new software.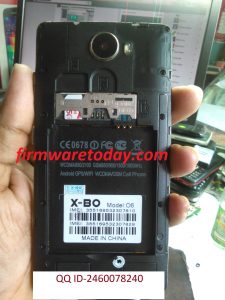 This firmware 100%tested
SONY X-BO 06 these your software death phone,
100% recovering done!
SONY X-BO 06 firmware it scans this file for viruses.
SONY X-BO 06 firmware 100% work.
CPU Name: Mt6580
Android version-6.0
SONY X-BO 06 firmware use any update china box & Mtk Cpu
supported tools. and Enjoy !!!
Welcome to Gsm Friends Thanks To
Choice my Website FirmwareToday.com
This Website very smart & Fast  Latest Update
So No  Others Way hurry up Download
Warning To Visitor This Flash File/Firmware Not Free
ALPS.L1.MP6.V2.MAGC6580.WE.L_P33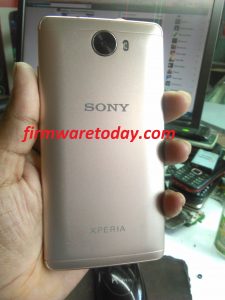 Reading Flash Content now …
XGPT:\ Normalize settings Ok!
Brand     : O6
ProdName  : O6
ProdModel : O6
Device    : O6
AndroidVer: 5.1
MTKxCPU   : MT6580
MTKxPRJ   : ALPS.L1.MP6.V2_MAGC6580.WE.L_P33
[Read Ok] : preloader_magc6580_we_l.bin
[Read Ok] : lk.bin
[Read Ok] : boot.img
[Read Ok] : recovery.img
[Read Ok] : logo.bin
[Read Ok] : secro.img
[Read Ok] : system.img
[Read Ok] : cache.img
[Read Ok] : userdata.img
[ScatCFG] : MT6580 / V1.1.2 / magc6580_we_l / EMMC
Android Info saved
MAUI Meta DB saved
HWConfig Info saved
FW Size : 1388 MiB
Scatter saved to : C:\Users\Sajib ahmed\Desktop\sony v06\MT6580__O6__O6__O6__5.1__ALPS.L1.MP6.V2_MAGC6580.WE.L_P33\
All done!
Live Call +880 01828192803
ALPS.L1.MP6.V2.MAGC6580.WE.L_P33
Update
BIN FILE…DOWNLOAD..HEARE
Advantage and disadvantages of firmware update:
After updating the firmware you will enjoy some advantage and disadvantage.
Advantage:
You will get the battery saving mode in your device.
Your charging will get time update.
Your screen will alert you after getting a notification.
Disadvantage:
Your device will get the colorful screen and it is very irritating to your eyes.
Your battery gets drained soon for using so many apps and colors.
Finally, let me share my own experience. I got my SONY X-BO 06 and it was lollipop version. As I am a techy person I loved the feature of marshmallow versions. After long research and analysis, I decide to give an update with firmware. I just followed all the steps as I explained in this article. And yes my Samsung is working like a brand new device.
So this article about SONY X-BO 06 OFFICIAL FIRMWARE 3rd UPDATE(MT6580) is 100% guaranteed and safe. So you can do this on your own by following the steps as I mentioned. But be very careful while installing the firmware file. Recheck the file that is it for this device or not. After checking and rebooting use your phone as before and feel the difference.