KEYTAK60A_64_11B_PCB01_GPRS_MT6260_S00.MAUI_11B_W13_08_MP_V3_F7.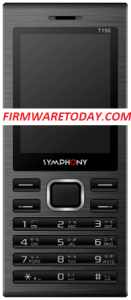 Symphony t150 flash file 100% ok
symphony t150 flash file 100% work your,
software death phone.
This flash file 100% viruses Cleaner
Cpu name: Mtk 6260
file size: 16mb
Version: KEYTAK60A_64_11B_PCB01_GPRS_MT6260_S00.MAUI_11B_W13_08_MP_V3_F7.
Welcome to Gsm Friends Thanks To
Choice my Website FirmwareToday.com
This Website vary smart & Fast  Latest Update
So No  Others Way hurryup Download
Contact Facebook…Link
Download Flash file….Here
How  to use Flash file/firmware
1 Step: Download My Flash file SYMPHONY T150 firmware & unzip This Flash file.
2 Step: Setup Volcano Box Latest version from Firmwaretoday.com
3 Step: Download Usb Driver Download & Setup This Require Mtk Driver.
4 Step:Open Volcano box & Load Your Targeted Bin file.
5 Step: Select Mtk bin file Document file &  Click.
6 Step: Press Volume Button.
7 Step: Power Off your Phone Press Volume – Or+ and Insert usb Cable.
8 Step: All Step Correct Use/flash Running & wait 2-5 Minute flash Done.
9 Step: flash Done/Open Download Done Signal.
10 Step: Unplug your Phone & reconnect Your Battery.
11 Step: Press Power Key/Button.
12 Step: Flash Done.
WWW.firmwaretoday.com, all official firmware available download here