Framaroot APK V1.9.3 Download (Root/Unroot Android Devices)
Android has the freedom to do almost anything, we always have some limits. As a Linux-based operating system that is, to perform some actions we will need to have special permission. In this article, we are going to talk about a popular and safe rooting tool named Framaroot. Framaroot is a super modern program developed for Android OS. Download Framaroot Apk V1.9.3 from here.
Among the functions, there are the program's capabilities to provide changes in the appearance of the operating system, increase the typical set of settings and allow installation of firmware, patches, and other interesting things. Root rights give great opportunities for setting up your smartphone or tablet on Android. In this post, I will talk about one cool program for Android. With the tool, you can get a root in a couple of minutes. In this case, you won't have to use a computer.
How to use Framaroot APK
All that is required of you is to download the .apk file of the Framaroot program on your smartphone or tablet and install the application. Then just follow the instructions. At the moment, the latest version of Framaroot is 1.9.3. You can download it from our website. Well, let's get started. Run the application. You will be offered one or more exploits (methods) for obtaining Superuser rights.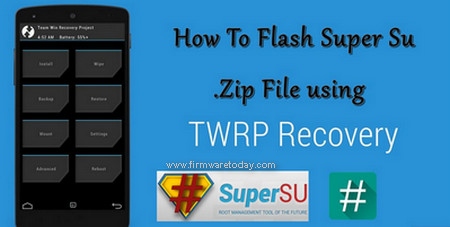 Read more SuperSU Download
From the drop-down menu, select Install SuperSU or Install SuperUser to install the root-rights manager. It is a special program with which you can provide system access to other applications. Next, click on one of the items (methods), after which a hint with the result of its work will appear.
At the end, you will see a notification telling you that root has been successfully acquired Just restart your phone and the changes will take effect.
Download→ Framaroot APK V1.9.3
Root rights
Many users seek to get Root-rights to their Android device in order to customize it for themselves and use it as efficiently as possible. But there are others – those who wish to get rid of the rights of the superuser. It is to abandon the Root-rights. Reasons for removing root-rights:
You got root-rights to the device, the warranty period for which has not yet expired. The smartphone or tablet computer failed, and you need to contact the service center for repair (devices with root access are not repaired for free, you must give up the superuser's rights and hide all traces of its receipt).
The user fears that after receiving root-rights, his device has become less effectively protected from viruses (malware, of course, multiplies, but this does not mean that you protect your phone from it by giving up root-rights and returning to the factory settings.
Is rooting dangerous for your mobile?
Rooter your mobile is something that can give you many advantages and additional functions. There are also some dangers that cannot be ignored. First of all, if you install an application on your phone, some permission is requested, to install it on the device.
If you are a root user, you give access to all the files in the system to an application. It means that the application does not have an action limit and they have access to everything. Something can be very dangerous. Especially if you have a malicious application installed. Since you will be able to do everything you want on our device.
On the other hand, the process of making the Android root is complicated. This is why it is not recommended for users with little experience to do so. It is easy to make some mistake, which can have fatal consequences for our device. Also once you are root, you have to be very careful with what you install, the permissions or the files that you manage.
Therefore, to root on your Android phone is something that you have to think carefully before doing. The main two features of the app are getting root-rights on a mobile device and the ability to remove pre-installed applications. Root-rights allow the user to gain unlimited access to the OS and administer. You can also unroot your phone easily with a single click.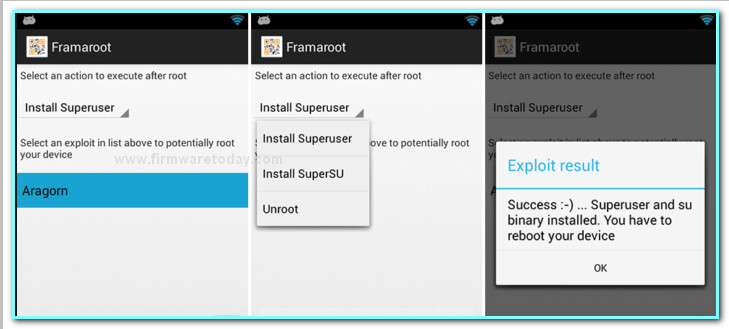 Finally,
The Framaroot Apk V1.9.3 supports a huge number of smartphones and tablets and new ones are added with each update. By using Framaroot, you can root not only the models declared by the developer but also many other devices with similar hardware.