Nokia 225 flash file RM-1011 V30.06.11 updated firmware
If you are looking for Nokia 225 flash file with RM 1011, then you are just in the right place. From thousand of the flash tool, drive and file of this model online you get zero assurity either the flash file work or not. But not in this one. We prepare you a complete file that is not only simple to download but also virus free.
In this article, you are going to learn all about how to flash Nokia 225 including the download file. So, keep reading.life time free ATF Box Crack download
Download Also Nokia others firmware read more below click
Firmware mirror link→Nokia 206 Rm-873 Flash File
Firmware mirror link→Nokia 108 RM-944 flash file
Firmware mirror link→Nokia 210 Flash File
Nokia 225 flash file download
Like every digital phone, the Nokia 225 is made utilizing the hardware and software segments. The flash file or stoke ROM of the is a software component of every cellphone, smartphones. It includes all the necessary files that reset all the software of the phone.
Why you need the Nokia 225 Nokia tool?
At some, you may need to flash your phone. Its possible there is no need of shooting the entire time of your using a phone but in some case, you would. Flashing a cellphone is quite easier than modern smartphones. However, you need it because,
The phone can be locked and user unable to open it anyway.
Changing the system operator.
For using your bricked Nokia smartphone to unbrick.
To restore all the settings of your Nokia phone.
How to download the Nokia 225 flash file?
You will need a PC with windows running 7, 8, or 10 and Nokia 225 USB driver that comes with your phone. Now follow the link and given below and download the Nokia 225 flash file version 30.06.11.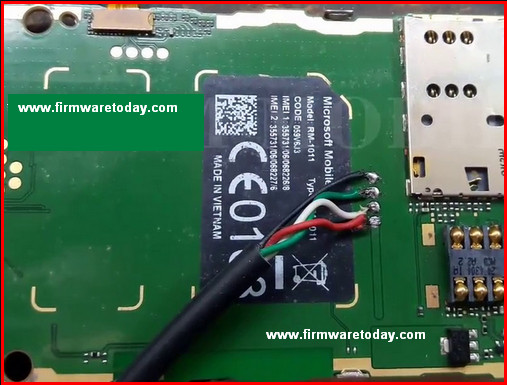 Download Original flash file mirror link→Nokia 225 flash file
Download Original Usb mirror link→Nokia 225 Usb driver
How to flash the Nokia 225 using Rm 1011 flash file
Follow these process given here flash your phone using the RM 1011 flash file.
Download all the sp flash tool driver, Nokia 225 USB drivers, and stock ROM firmware of this particular model. Extract all the stock ROM fine to scatter files.
Make sure your phone at least has a 60% charge left, and your laptop is fully charged. In case you are using PC make sure it has additional power option (UPS) to back up the power.
Extract and run the Nokia 225 flash tool as administrator by click right SP Flash tool.exe and launch it in the PC/laptop.
Open the scatter file by clicking right the scatter button from the SP flash tool.
Switch off the phone and connect it with your PC/laptop.
Choose the stock ROM firmware file that you just downloaded lately and select the download option in SP flash tool.
Start pressing the volume button to start progress.
After completing the flashing, you will see a confirmation message on the screen.
Conclusion
All the files given here are tried and tested so you can use it without any problem. Hope you succeed to help you tell all about flashing the Nokia 225 flash RM-1011 V30.06.11 updated firmware. If you have any questions or facing any problem with the Nokia 225 flash file, then please leave a comment in the comment section.