Update Qualcomm FRP Unlock Tool (2020) All Windows Support
Factory reset protection is known as the FRP. Google develops an FRP system for the android mobile version 5.0 to a higher version. If you forget your Google password or username and already reset your phone or devices, but cannot log in to your google account, it means the FRP system already locked your phone.
Don't take the tension anymore. In this situation, the Qualcomm FRP Unlock tool helps you to unlock your Qualcomm based smartphone. You can also call it Qualcomm Snapdragon FRP Unlock Tool. To install the unlocking tool, follow the given instructions.
Qualcomm FRP Reset Tool Crack Download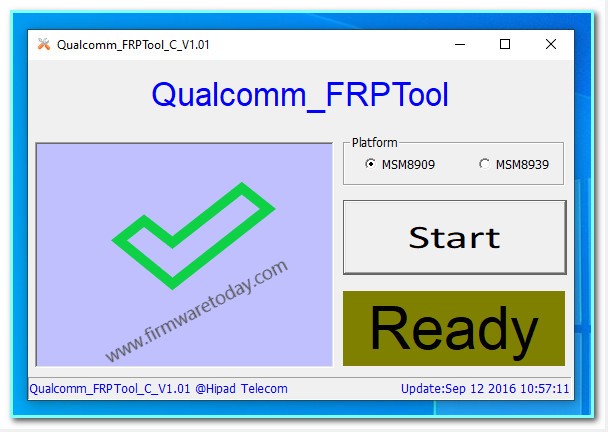 Read on,maybe you need them
Click On → in.box v4.8.0 i phone flash tool
Click On → miracle box driver all windows 64/32 Bit Support
Are you want to unlock your phone from FRP lock? If yes, let's start with the process of the Qualcomm FRP tool crack downloads on your computer directly. Click on the download button of this software below.
Click to download: Qualcomm FRP Reset Tool
How to Install Qualcomm FRP Tool Latest Version?
You have to install the ADB driver on your computer for using the Qualcomm FRP Tool. When the driver is installed, connect your android device to your computer and start the tool. While the application is started, click the options to enter your 'Brand Name' and 'Hit Entry Key.'
The installation procedure of the Qualcomm FRP tool's latest version is quite simple. Let's hover on the process.
Step 1
For unlocking FRP lock, first, you need to download the Qualcomm FRP reset tool on your computer. When the download is finished, you can access data on the zip format. For that reason, you need to extract the zipped file to unzip the tool. To extract the file, you can use WinRAR or 7Zip software.
Just make a right-click on the zipped file and there click on the Extract here option, or you can also choose the destination folder manually by clicking on Extract file. After extracting, you have to go to the Qualcomm FRP unlock tool folder. There, you suppose to see the Qualcomm FRP unlock tool.exe. Now, double click on the tool. Next, you want a USB data cable. After that, you want to connect the USB cable on your PC.
Step 3
Then you have to go on the fast boot option. To do that, you need to power off your mobile device. Now your device is completely off. Here, you have to press on the power key with the volume up key at once.
Laters, you will see a fast boot option on display. Now connect your device on the computer by using data cable. Finally, connecting with the network, you need to select the unlock FRP option from the tool.
If you are done, then restart your computer. After the restart, you would be able to use the Qualcomm FRP unlock tool without any issues.
The Qualcomm FRP tool will be supported all Windows versions such as,
Windows XP

Windows 7

Windows 8

Windows 8.1

Windows 10
Final Thought
So, now you know what Qualcomm FRP tool is and also know how to download and install this vital tool. Remember, always carry two google account on your device. It will help you when you forget about your password and username of your Qualcomm FRP Tool that time another account helps you to unlock your FRP from smartphones or tablets.