Sony Flash Tool, all latest version (2018)
The Sony Company develop Sony Flash Tool for the all Sony user. This tool will help the Sony device user to flash their smartphone and root etc. if you forget your screen lock password or pattern then if you want to fix the problem that time this tool will help you to solve the problem. Although this tool creates Sony for the smartphone flash, it has many features like rooting, stock rom installing and many other. This tool is comfortable for all kinds of Sony smartphone. Now read the full content.
What is a Sony Flash Tool?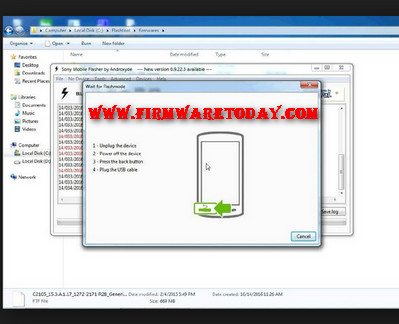 Sony flash tool is a system that will help you to attach or connect your Sony smartphone between the computer. This tools also allows to flash your Sony mobile and install any custom rom on your Sony mobile. For that, you can effortlessly install stock rom or flash on your smartphone. The flash tool also has many features, such as this tool help you to root your Sony smartphone and easily modify any Xperia apps from the device. Now read the full content.
 Sony Clone Brand User Must Read:

Sony X-bo v3+MT6580 flash file stock Rom 5.1 firmware
How to download Sony flash tool latest all version (2018)
For downloading the tool, you need to click on the download button. By the single click, this file will start to download.
Features of Sony flash tool
This tool has main features flash the Sony device easily, but the Sony added on this tool many special features that give you more support for using the tool. Now see some unique features of this tool.
Root Sony mobile: This flash tool will help you to root any Sony device easily. For rooting your Sony device by using this tool you need to connect your device to your computer. But when you connect your device to the pc that time you must need to enable the USB debugging option from your Sony smartphone setting. Then gain system access by installing the SuparSU.
Install busybox, custom kernels, and recovery: By using this tool you can install the busybox, custom kernels, and recovery on your Sony smartphone easily. So try it.
Progress log displayed: The processes and actions of the flash tool are directly showed to the user through the main border. This system will help you to know whether the flash process is running efficiently and also identify that what a complexity at present is quite than a strange error message.
Customization: It will help you to modify any Sony mobile apps folder, etc.
Flash stock room: The flash tool helps you to flash your smartphone and install any stock rom on your device.
Comfy with the all operating system: This tools will comfy with the computer operating system, like Windows 7, 8, 8.1 and 10 and supported on both 32 bit and 64-bit operating system. It is also normally running on the Mac OS and Linux.Usb driver download

How to use Sony flash tool
First, you need to download the tool by clicking on the download button. After complete the download file then you need to install the file. When installing posses is completed then open the tool. But remember that must need you to install the Sony driver on your computer. Now you need to download Sony unlock file by clicking on this link.
After complete the download then you need to paste the file on the My Computer >> C:\ >> User Folder >> User Name >> Firmware location. Now turn off your smartphone and open the tool.
Sony Flash Tool, all latest version (2018)
Sony Flash Tool Download link
After complete all these posses then you need to click on the flash icon. After click then you can find a popup window that reminds you what mode you want to flash your device. Now select the first option. Then click on the ok button for back the home screen. Now press the flash button. Then connect the phone to the pc. Now, wait for the few seconds for completing the posses. When it complete then your Sony device is reboot automatically.
I hope now you already download the Sony flash tool and you also know how to use it. But remember that when you want to connect your device to the pc that time first remove the battery from your smartphone if your device is allows removing the battery. That times also use an original data cable and don't disconnect the phone while trying to flash your device.