FRP Bypass apk Google Account Remove New Method [2020]
We are in 2020, and today the most important thing is the security, privacy, and protection of your data. Google and Smartphone became serious with the launch of Android 6.0. Marshmallow In Android 6.0. Marshmellw Google introduced the function called Factory Reset Protection (FRP) that ensures that nobody, under any circumstances, can access personal data. In this article, we are going to show you an amazing FRP tool which name is Universal Samsung FRP Bypass.remove frp lock
Suppose your Samsung device is stolen and someone tries to reset it to the factory settings to access the phone. The FRP will block that person immediately. As you will be asked to enter the login credentials of the Google account or Samsung account that was used to set up the device.cm2 qualcomm latest version
How to Use with FRP Bypass Apk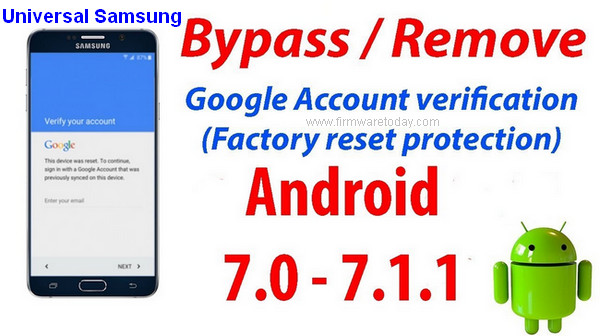 The feature of Universal Samsung FRP Bypass is excellent regarding the security of your data. However, it can be annoying if you have reset your Android device yourself and cannot recover your login credentials from your Google account or Samsung account. Well, if this has happened to you and you are looking to circumvent the FRP blockade, then you have landed in the right place.
Because, in this Android tutorial, we will tell you how to avoid factory reset protection on Samsung devices in 2020. This method works smoothly on A10, A30, M20, Galaxy J5, J7, Galaxy C5, Galaxy Note 5, S6 Edge, S7 Edge, Galaxy S8, Galaxy S8 + and Galaxy Note 8. and all china smart phone etc.
Factory Reset Protection, what is it?
The Factory Reset Protection (FRP) is a security method that was designed to avoid the weakest point in a stolen or lost Android, reestablish the factory device to use it even if the phone had a blocking pattern. As of Android Marshmallow, this security protocol was launched, but the truth is that few know how to use it.
This protocol is to link the phone to the Google account and make it only be used when entering the Gmail account that was introduced the first time. That is if you lose your phone or it is stolen, you will not be able to use it for absolutely nothing unless you know your Google credentials.
You Can also Read More I phone Tool iN-Box V4.8.0
FRP bypass
Download and install Universal Samsung FRP Bypass for PC.
Run the application on your PC and connect your phone using the USB cable.
As soon as you connect your phone to the PC, you will see a pop-up window on your Samsung device. Touch Chrome from that pop-up window to download the Bypass application from here.
Once you have downloaded the APK file, tap back to open the Galaxy / Samsung applications. It will ask you to install the tool on your device. It will ignore the request and will search for Universal Samsung FRP Bypass and install.
After installing open it.
Go to the Downloads folder and install the downloaded APK to bypass the FRP block.
Now, you must have access to the phone settings.
Scroll down to Backup and Restore and tap on it.
Touch Factory data reset and Reset device.
That's! You have successfully unlocked your Samsung device. This is the way to avoid blocking FRP.
How to turn off the Samsung account
As we have mentioned from the beginning, to be able to cancel the "FRP Lock Android" you have to comply with an additional step. Logically, if you have never logged in with the Samsung account, then you should not follow this process. Anyway, we recommend the following steps to disable it and thus, you can leave the mobile phone completely free of your credentials:
Again, you must enter into the "Settings " area.
Now touch the small lock "Lock and Security."
Once there, touch the option that says "Find My Mobile."
You will jump to the "Samsung Account " area.
Your registered email will appear with the Samsung account and a small space so that you can type the password.
You have to type the password and then touch the "Confirm "option.
When you are inside, you must deactivate all selectors that are enabled.
Turn off device protection
To disable the anti-theft protection of our device is very simple, and for this, we have two options. The first is to remove your Google account from the device. To do this go to Settings> Accounts> Google and within your account go to Menu> Remove account. It will inform you that you will lose protection and will ask you to enter your screen lock to verify your identity.
---
Google Account Manager 8.1.0.Apk
---
---
Google Account Manager 7.1.2.Apk
---
---
Google Account Manager 7.1.1.Apk
---
---
Google Account Manager 7.1..Apk
---
---
Google Account Manager 7.0..Apk
---
---
Google Account Manager 6.Apk
---
---
Google Account Manager 5.Apk
---
---
Quick shortcut maker 2.4.0.Apk
---
---
Google Account Manager 8.1.Apk (Nokia)
---
---
Samsung M30 [M305] Real Frp Bypass Guideline
Final thought,
You can easily remove FRP lock using Universal Samsung FRP Bypass tool. Once you have removed the protection of your device when you reboot from the factory the device will no
longer ask you to re-enter your Google account. You can enter any account, as if it were new, just removed from its box.
infinity cm2 dongle latest setup